UPDATE 2
Unfortunately Oberlo and Shopified (now known as Dropified) no longer support AliBonus. The Honey trick for cash back on the AliPocket does still work though.
If you Contact Oberlo/Dropified support about cash back they will hook you up with an alternate way to do that and keep the money rolling!
Boost your profits – the easy way
UPDATE – A cashback method I had been testing for a few months just came through as working! Scroll to the Honey section to find out how to get an extra 1-3% cashback on all AliExpress Purchases!
UPDATE – New AliExpress regulations have unfortunately lowered the total cashback offered. Fortunately, AliBonus still offers the best cashback available with a top tier of 8.25%. 
Need an easy way to boost your profits on your Shopify store? Well if you're Dropshipping from AliExpress you're in for a treat. A little while back the Shopify Life team got word of two new and ridiculously easy ways to boost your Shopify store's profit by 11.8% without doing virtually no extra work!
We wanted to tell you about these methods right away, but we had to test them out fully so we knew for sure we would be saving you money without any unforeseen hassles.
The benefits for these hacks are huge and the effort required to get setup is minimal. An 11.8% boost in profit is HUGE, especially when you spent 30 minutes max getting everything going. If you are spending $125 a day on AliExpress, you will be earning over $100 a week extra, it's literally free money!
If you are in a very competitive market, the cashback can give you that crucial advantage to undercutting your competition and gaining market dominance.
Secret trick for 8.25% Cash Back
The meat and potatoes of this hack is a Chrome Extension that offers 5-8.25% cash back on all of your AliExpress purchases* called AliBonus. We have personally tested and confirmed the legitimacy of this method and use it for all of our orders. Let's get scratchin'!
AliBonus has partnered with AliExpress to create a reward structure in which users earn more cash back based on how much they have already earned and stored in their AliBonus account. New users start at 5.25% and work their way up incrementally until they max out at 8.25% cash back.
You cannot go down a level so once you reach the top level, you can cash everything out and continue earning 8.25% cashback.
The only snag here is it that we have to wait for the purchase protection to run out before AliExpress will confirm our orders and issue your cash back. This normally takes 20-40 days unless you want to go ahead and confirm the orders manually (which is not recommended as you lose your chance to dispute the order).
You do not need to create a new AliExpress account or sign up for any complicated affiliate programs, just visit AliBonus, sign up, install the plugin, and start buying! This is great if you have multiple stores, as they will all earn cash back.
After your orders start to get confirmed, you can cash out like I did. AliBonus sends payments out every Friday.
AliBonus integrates very well with Oberlo and Shopified App, our preferred tools to make dropshipping from AliExpress to Shopify a snap. See the below .gif for the correct workflow. The only extra step that needs to be taken is clicking the AliBonus icon on the top right of your Chrome window after Oberlo/Shopified has populated all of the order information. A new tab will open up saying your cashback has been confirm. Just close that tab, complete your order, and your cash back will show up in your account shortly!
GIF
Full Screen Version of Oberlo Order Process, for Shopified, just click "Auto Order" and everything else is the same
That's it! All you need to do is sign up for AliBonus, download their Chrome Extension, and then start shopping! It works overseas too! Our virtual assistant in the Philippines uses it for all of our orders without any hiccups.
JoinHoney – Bonus 1-3% Cash Back
Here is another super awesome and super easy way to get cashback on your AliExpress purchases.
AliExpress used to allow purchasing of their own Gift Cards (known as AliPocket) to accrue cashback from AliBonus, resulting in a net 20% cash back. They unfortunately stopped that after some time, preventing all but one cashback site from paying out for AliPocket Cash.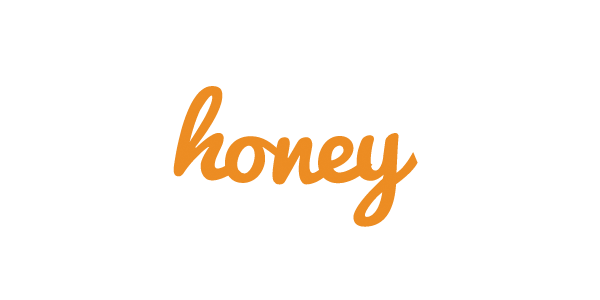 Honey is a Chrome Extension that saves you money when shopping around the net. It will search for coupon codes for you, tell if that Amazon item is the best priced, and earn cashback for you while you shop. Generally, Honey's cashback is not the highest, but they are the most reliable in terms of paying out. Payment comes in the form of HoneyGold which can be redeemed for Amazon Gift Cards.
Applying this CashBack method with your Oberlo or Shopified workflow is easy. We are just buying gift cards with our cashback plugin so I usually do this once or twice a week.
Sign-up for Honey and install their Chrome Extension
Go here and add however much AliPocket Cash to your cart as you need (you can add multiples to cart)
Click the "Save Money" button on the Honey window that pops up on the cart page
Proceed with your purchase as normal.

Note that AliBonus will tell you that you can't get cashback on the purchase, just ignore anything from AliBonus for this process
That's it! Now you just have to sit-back and wait for the HoneyGold to clear. This unfortunately takes a few months, but if you start now, you'll be seeing some nice Amazon Gift Cards heading your way before you know it!
Bonus 2% Cash Back
This trick is a little less exciting, but still an awesome way to put more money back into your pocket. What is it? Cash back credit cards of course!
In case you weren't aware, there are several credit cards on the market that will give you a small amount of cash back per purchase. There's a lot of competition, but the one card that takes the cake for our purposes is the Citi Double Cash Card. The Citi Double Cash card gives you unlimited 1% cash back on all purchases made with the card, and unlimited 1% cash back every time you pay off your credit card, effectively giving you 2% Cash Back on all purchases made with the card.
The main advantages the Citi Card offers over the competition are that the cash back is applied for all purchases and is unlimited. There are many cards on the market that advertise up to 5% cash back, but they only work within specific rotating categories (i.e. gas stations, restaurants, etc.) and are usually capped at a few thousand dollars per month. The Citi Card is great for dropshippers because you will always get that 2%, no matter what you're buying and how much you spend.
While 2% doesn't sound like much compared to the 10% we just racked up before, it really adds up, and because it's a credit card you can use it for pretty much anything. Throw your Shopify payments on there, your business expenses, your airline tickets to South Korea, whatever you can fit! Just don't spend more because you're getting cash back, that's how they get ya!
Citi Double Cash bEst Practices
As with any credit card, you should never leave any unpaid balance on it. To avoid fees, just pay the balance off every month, or every 2 weeks like I do. You will may need to pay it off every week if they give you a low-ish credit total while you build up your history with the company. Fortunately, payments apply immediately, so if you're maxed out with AliExpress purchases, just make a payment and you will be able to keep buying again with no downtime.
It's recommended that you redeem your cash back as a statement credit so it goes right back onto your card as a payment. You will be using the card anyway this makes the most sense. You can also request it as a check, direct deposit, or a gift card.
A few words of warning with this card, they charge a 3% fee for international payments so avoid using it internationally! Fortunately for us, AliExpress is registered in Delaware so they ring up as domestic transactions. As with any credit card, never spend more than what you already have money for in your bank. Treat it like a debit card and it will treat you well.
It's FREE MONEY
So there you have it Dropshippers! We have given you free money! What do we ask of you in return? Nothing… nothing at all. We are so humble, so kind.
Enjoy!
Please comment with any questions or comments.
*Besides gift cards. This worked when we were first testing AliBonus and we were actually getting 20% cash back as it applied to the cost of the gift card as well as the purchases we made with the gift card. However, it seems AliExpress caught on and that no longer works.